The island of Grand Bahama promises you and your yacht charter guests an array of delights perfect for your "I'm on vacation" vibe. Grand Bahama, the north island of the Bahamian archipelago, is where many rental charters originate. You'll either take a ferry from the US or possibly fly into Grand Bahama airport. Begin your experience by immersing yourself in shopping in Freeport, such as at the famed International Bazaar.
Stay overnight before your charter at the Freeport Resort or Seabreeze Vacation Villas and marina. The Ruby Golf Course and Emerald Golf Course await your golfing expertise – there is always something to do in Freeport!
Perhaps a first stop on your charter yacht should be nearby Lucaya, a destination on Grand Bahama's southern coast, where the popular Port Lucaya Marina and Port Lucaya Marketplace will satisfy every need, with bars, restaurants and luxury shops. The Grand Lucayan Resort has seven restaurants and bars itself, while the nearby Lucaya Village Marina is another one of Grand Bahama's seven marinas. 
Lucayan Beach will offer not only a beautiful sandy expanse but plenty of people watching and beach bars. Not to be missed while on this southern coast is the impressive Lucayan National Park, with its underwater caves, forest, and tropical birds.
Sated with food, drink and shopping, now cruise to Grand Bahama's West End and anchor at Old Bahama Bay Resort and Yacht Harbor, where a myriad of more nature-oriented activities await close by, including nature trails, swimming, snorkeling, sport fishing and more.
Deadman's Reef is a popular diving attraction where you can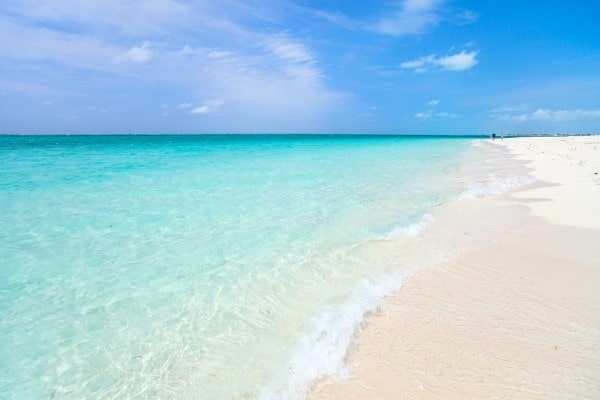 explore coral reefs and enjoy tropical fish. Miles of sandy beaches such as Gold Rock Beach, Taino Beach and Xanadu Beach as well as scenic nature preserves including the Garden of the Groves botanical gardens round out the touring possibilities at this island that is just right for yacht cruising, wandering, dining, sunbathing and yes, non-stop smiling!
Just think – only 55 miles from the tip of Florida, Grand Bahama has its arms wide open as the welcome point to your next grand rental yacht adventure.